| | |
| --- | --- |
| Talk-HYIP | 02-22-2020 08:04 PM |
---
Bitblocks Ltd - Bitblocks.biz

This thread is for the discussion of Bitblocks Ltd. They claim to pay!
BigRater's Forum:
http://www.bigrater.com/hyipforum/vi...hp?f=8&t=37881
Rated on BigRater.com - Rate and View Rating at:
http://bigrater.com/pr_33109.html
Monitoring:
http://hyipsupervisor.com/
Quote:
---



BitBlocks is a registered company from United Kingdom (company number 11491502). Our distinctive investment services company offering our investors access to high-growth investment opportunities in Bitcoin markets. The company has a number of unique trading techniques that make use of highly intelligent and self-learning trading systems.



We believe in a future where you can pay with Cryptocurrencies for goods, online purchases, and even doctorsí consultations, and each person who owns Cryptocurrencies brings this moment even closer.



You can start to invest in the leading technology of this decade legally and safely today, and get a return on a daily basis. Join people from all around the world who have already acknowledged Bitcoin and other Cryptocurrencies, and have already made a significant profit from investments.

---
The URL is:
http://www.Bitblocks.biz
| | |
| --- | --- |
| SQMonitor.com | 02-22-2020 10:10 PM |
---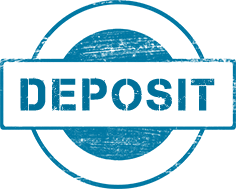 Date : 02/22/2020 11:19
From/To Account : U7750644
Amount : -100.00
Currency : USD
Batch : 303923308
Memo : Shopping Cart Payment. Deposit to BitBlocks LTD User sqmonitor.
| | |
| --- | --- |
| SQMonitor.com | 03-06-2020 09:31 PM |
---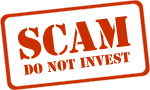 All times are GMT. The time now is

06:01 AM

.
Powered by vBulletin & Talk-HYIP
2000 - 2020