I am not owner or administrator. Information has been posted here only for discussion.
Start:
Oct 10th, 2019
Features:
Expensive DDoS protection
|
SSL encryption
|
Dedicated server/IP
|
Unique design
|
Online chat
About HYIP:
Quote:
The project was born in 2015, at the thematic forums on Forex trading future partners shared their observations and forecasts. A year later, a working model of a trading strategy was developed that took into account from volatile congestion to rapid currency interventions. From friends and partners, suggestions "crank up money for%" rained down. Requests were weekly, and then daily, and this began to seriously distract from work. We decided to create the Mercury Crypto platform to reduce labor costs for solving financial issues with our investors and to automate settlement operations. Mercury Crypto is an investment platform from which investors remotely earn with any deposit. For deposits and referrals you can receive bonuses that are accrued in M(mercury), with which you can open a new deposit with special conditions.
Investment Plans:
0.85% - 1.2% daily for 30 days | 1.2% - 1.7% daily for 70 days | 1.7% - 2.3% daily for 120 days | 2.3% - 3% daily for 180 days
Principal Return: At the end
Charging: Calendar days
Minimal Spend:
$5
Maximal Spend: $10,000
Referral: 5%, 3%, 1%
Withdrawal:
Manual
Payment systems:
Bitcoin
|
Ethereum
|
Litecoin
|
Payeer
|
Perfect Money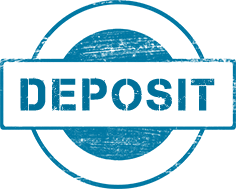 Date : 10/25/2019 13:09
From/To Account : U12456834
Amount : -168.30
Currency : USD
Batch : 286199321
Memo : Shopping Cart Payment. Order 1532684.
Payment ID : 1532684
Visit Now: https://mercurycrypto.biz/